yona
天城越え
Nov 13, 2023Posted Nov 18, 2023Update
Route detail
天城越えを車でしてみました!
浄蓮の滝からスタート!『天城越え』の歌詞にもある浄蓮の滝ですが、近くにはワサビを育てていたり、お茶屋さんがあったりと
観光スポットとしても有名になっています。
そして河津方面へと進みます。
途中「旧天城街道」にも寄ってみました。(実際は見ただけですが)
まるで『千と千尋の神隠し』の冒頭に出てくるトンネルのようです!
今も使われていますが、昔はこのトンネルがメイン道路だったみたいですね
そして河津に到着しましたが、「kawazoo」という施設に行ってみました。
「河津」と「蛙(かわず)」をかけた施設だったので面白いなと思いながら入ってみると中にはたくさんのカエルが
展示されていました。
Let's share your recommendations and itineraries with Route Share.
As a social networking site, it can also be used as a private itinerary management tool.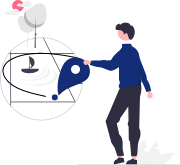 You can get started right away for free with Google Account and an email address.
You can also import routes from your activities immediately after registration by linking Strava.