Quick Manual
This page provides a general overview of what you need to know to use RouteShare. If you know these things, you can start using RouteShare.
Register your accoun
If you do not have an account, create one first. By creating an account, you can create route articles, save articles, and send Nice Route to say thank you.

Account registration can be created on the New Registration page. An email address or Google account is required to register an account.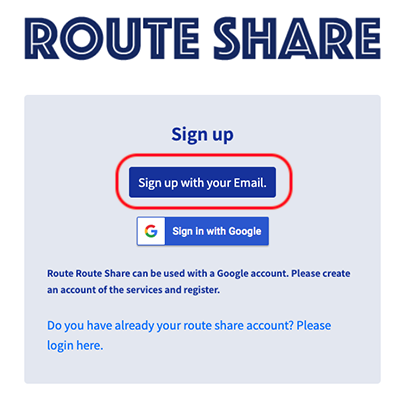 Detailed instructions for account registration
Create your profile
Once you have created an account, create a profile - set your name and a brief introduction that will be displayed on RouteShare. You can also upload an avatar image, blog URL, and other social networking accounts.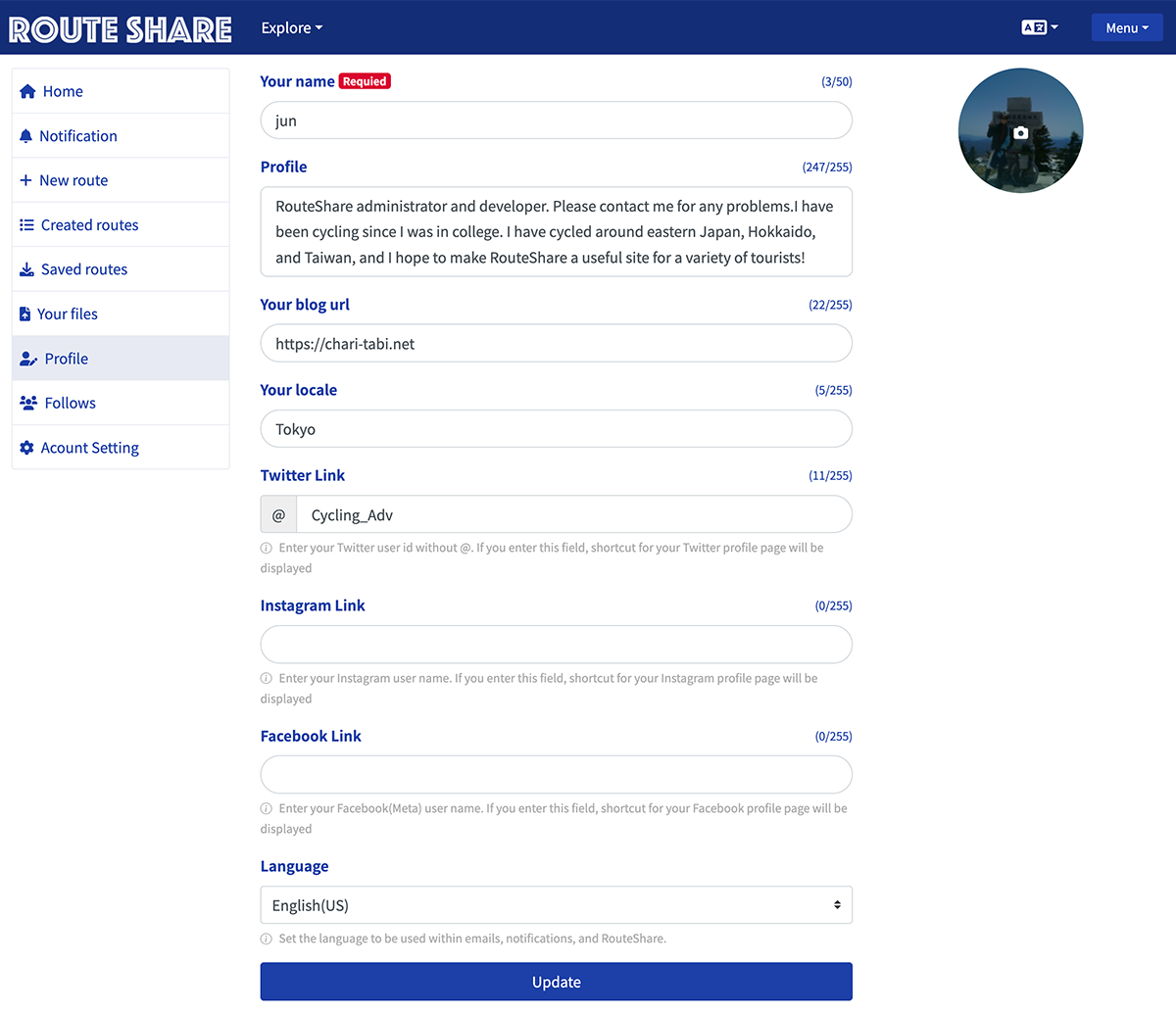 Detailed instructions on how to create a profile
Create an article
Once you have set up your profile, let's get started creating articles. From the User Home screen, click on Create New Route.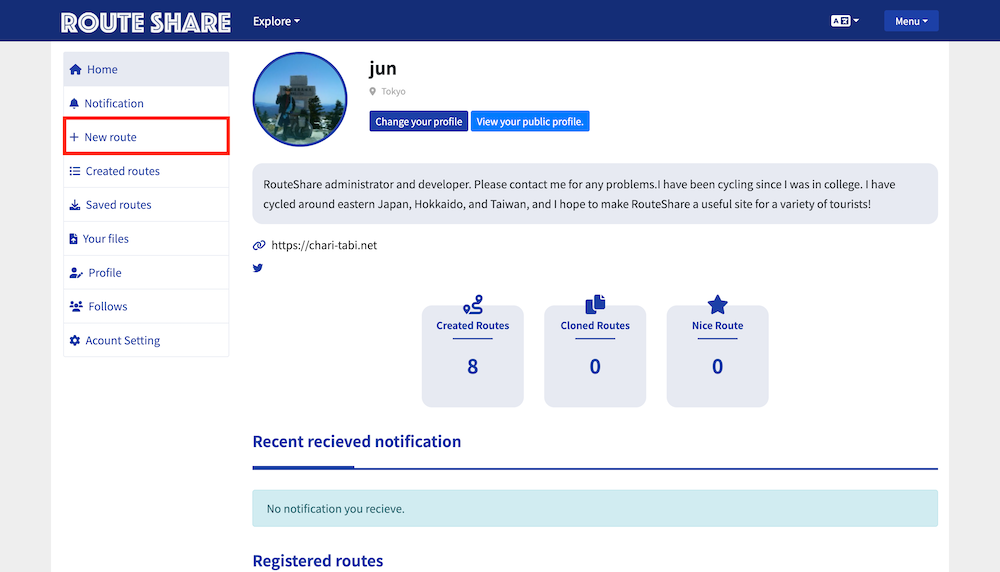 Set up maps, articles and start sharing roads and places that only you know.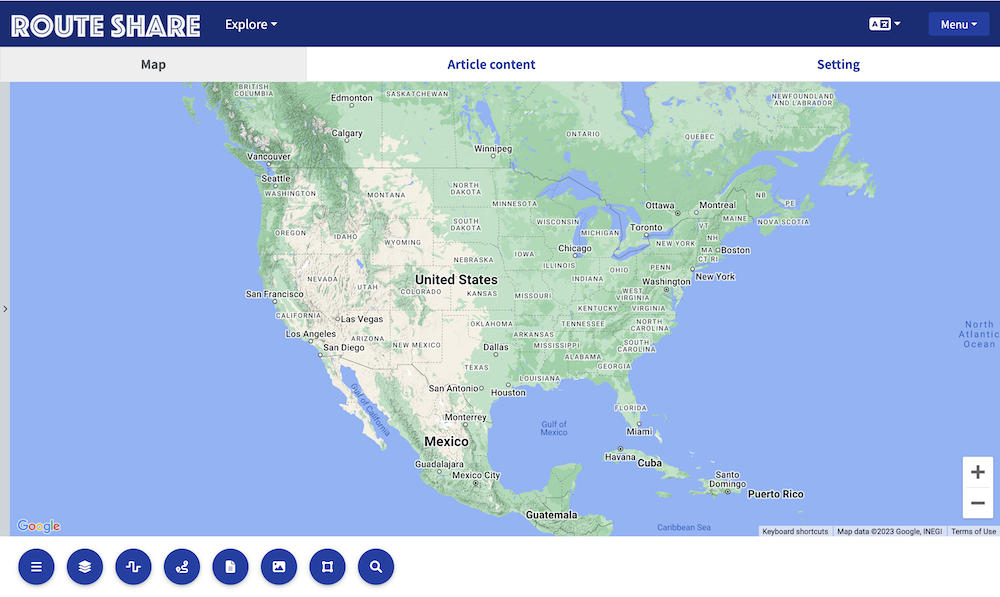 Detailed Methods of Article Writing
Explore routes
All routes posted to RouteShare can be searched from list or map. You can use this function even if you do not have an account. Check out the names of places and travel destinations you are interested in.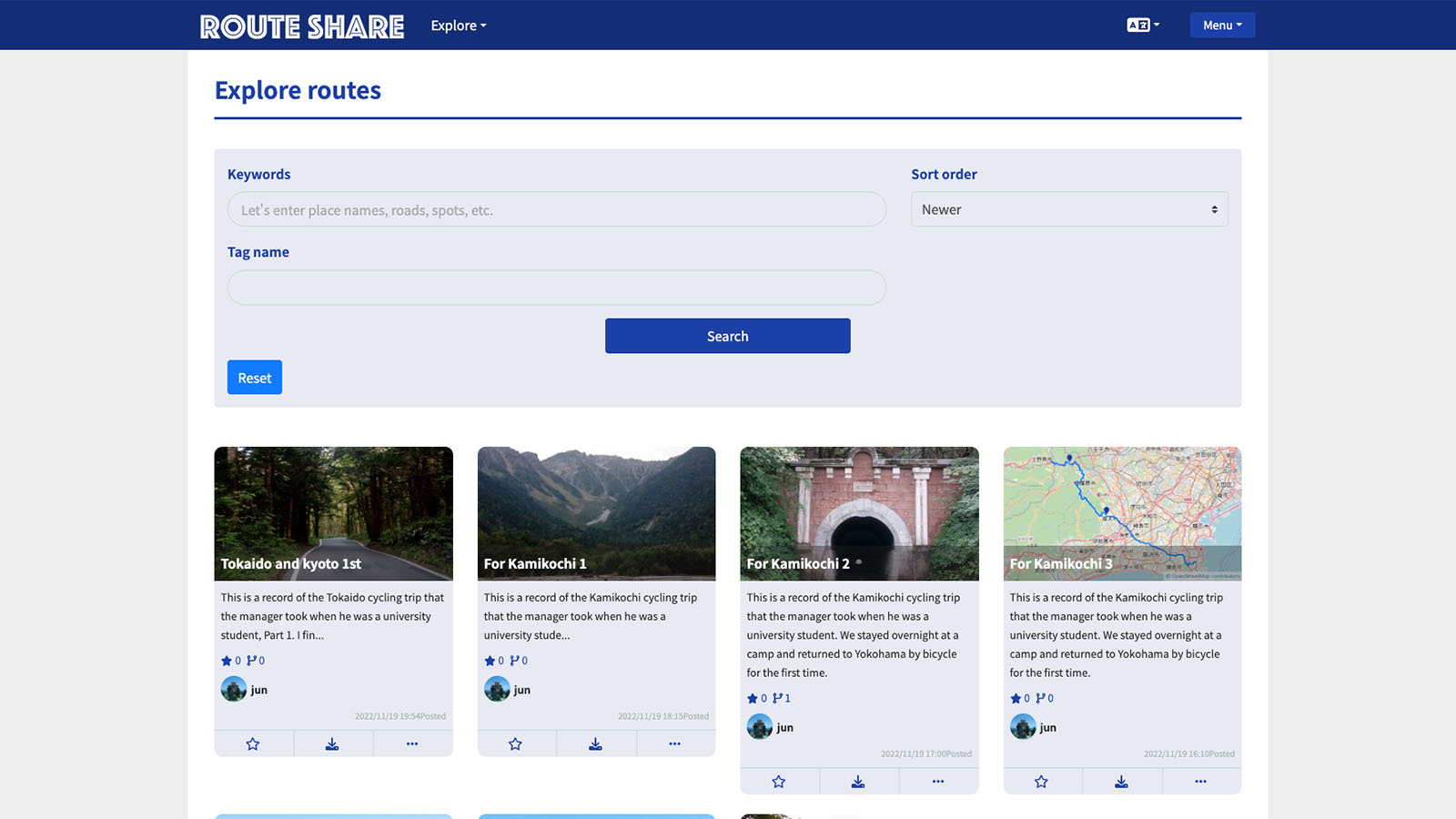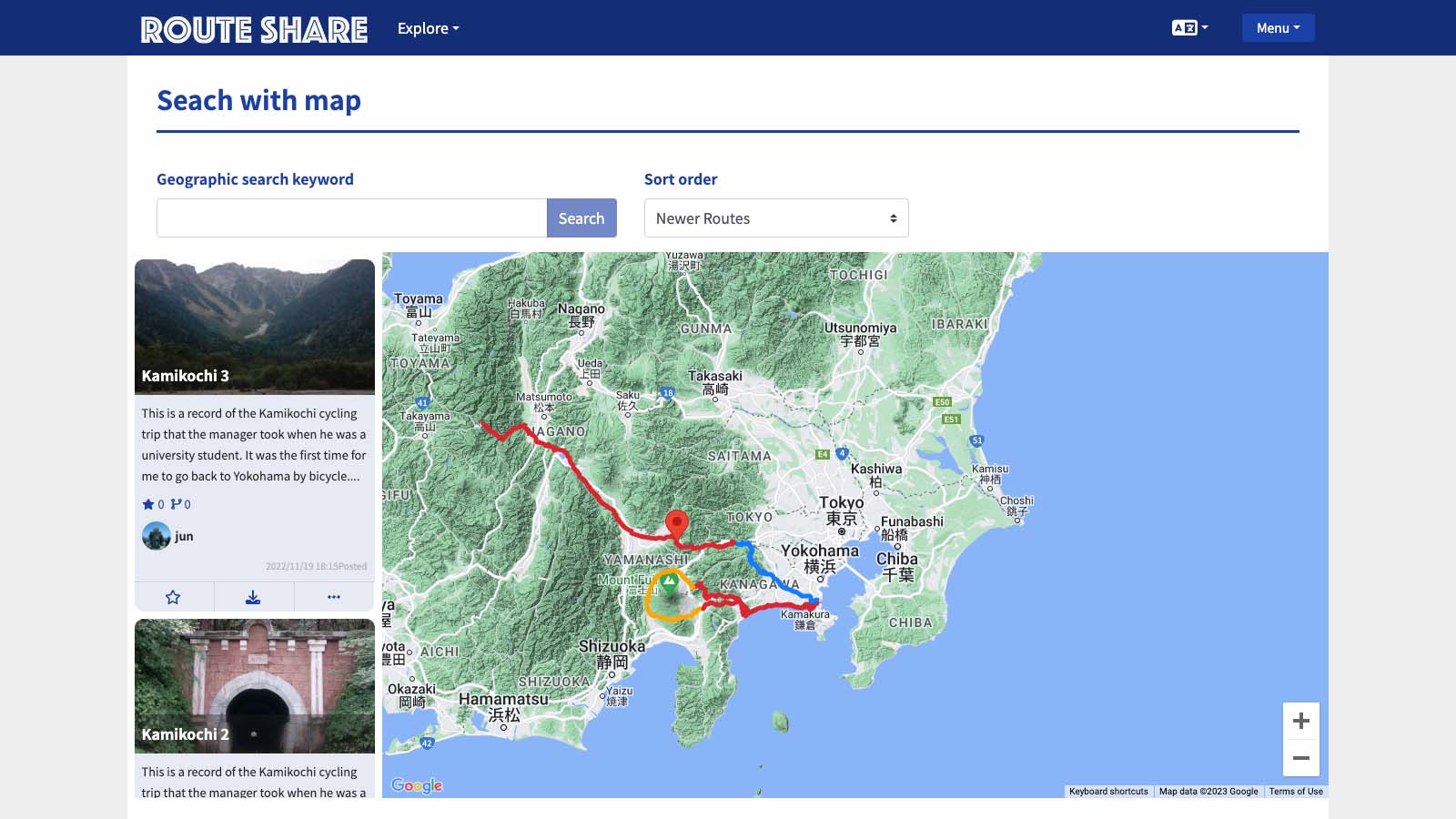 Clone route
RouteShare offers a clone function, which allows you to copy the contents of the map settings of a target article and create your own article.
I would like to travel the same route as this article.
I have a lot of useful data and would like to copy it to my own map.
I would like to add to this article and arrange it with my knowledge.
Create further articles based on articles created by others.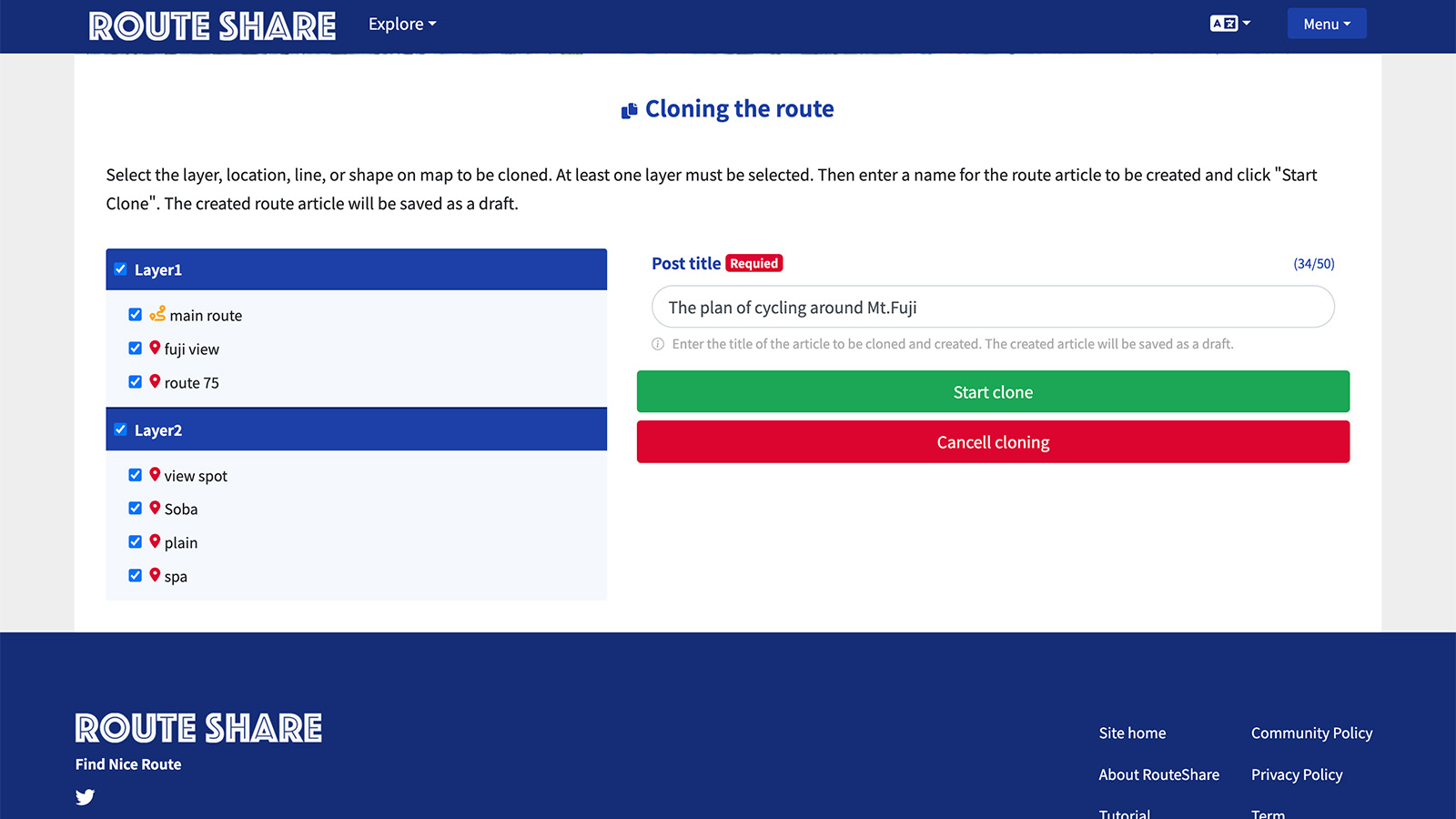 Please check What is RouteShare for other uses and a rough idea of how to use it.